8956 S. Vincennes Ave, Chicago, IL 60620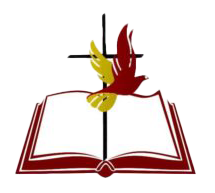 THE NEW PROMISE LAND
Missionary Baptist Church
Welcome To The New Promise Land MBC
Commissioned by our Saviour, the Lord Jesus Christ, we endeavor to present to the lost, the spirit empowered message of salvation and the Kingdom of God.
Matthew 28: 19-20
We endeavor to conduct systematic bible studies and training to equip the Church to grow and become effective witnesses.
The NPL M.B. C. Anniversary (32) years Sunday November 13, 2022
Prayer Line Every Monday @ 7 P.M.
Phone:  716-427-1418/Access Code: 547994#
Bible Study with Pastor Wilson/Via Zoom@ 7 p.m. Every Wednesday
Meeting ID:  74117553349/Password 77777
9:30 A.m. Sunday School in house and via facebook live
Worship Service In- House and Facebook Live Every Sunday @ 11 a.m.
The New Promise Land Church Family
Pastor Wilson and Family
Bro. Edward Sanders
Sis. Josephine Johnson
Mr. Willie Burns
Sis. Elizabeth Jones
Sis. Janet Goines
Sis Viola Mason
Mr. Julius Clipper
Mrs. Maude Hickey
Ms. Leola Summerville
Ms. Bonita Hill
Mr. Marcus Boyd
Join Us For Service Online On Our Facebook Page!